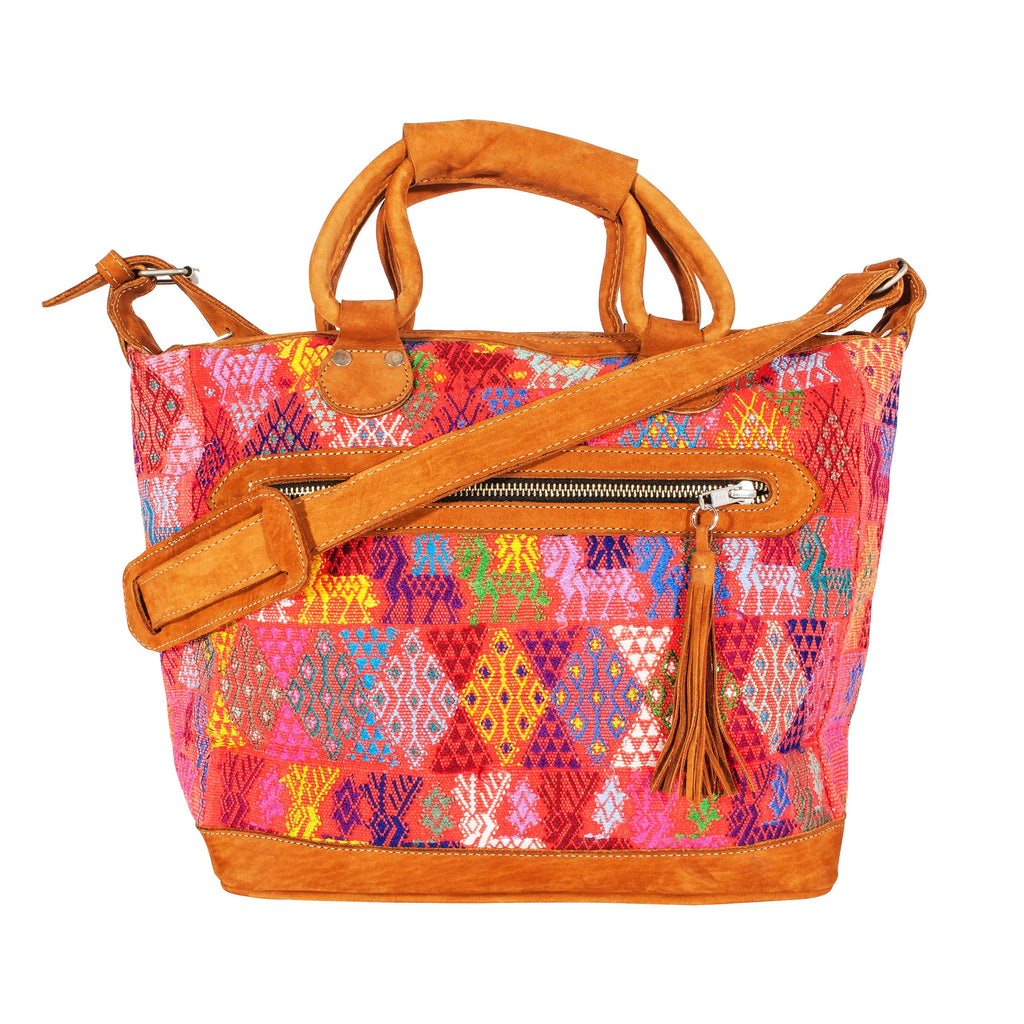 Coban Maletta Salmon Deer
Sold Out
One of a kind - Coban Huipil with Suede Trim
Made from 100% Guatemalan leather and hand-woven recycled Maya textiles. External front zippered pocket with tassel, fabric lined with 2 internal pockets (1 zippered, 1 unzippered) with hand-held straps and shoulder strap.
Origin: Coban is a region to the North of Guatemala where due to the hotter climate lighter hand woven cotton fabrics are used for guipils (tops) and sometimes like a 'gauze'. The traditional motifs from this area include flowers, deer and other animals native to this region which are hand woven through the textile. 
Fits: keys, wallet, phone, cosmetics, a kindle/SLR camera/ipad/netbook computer/notepad/water bottle… perfect for everyday use.