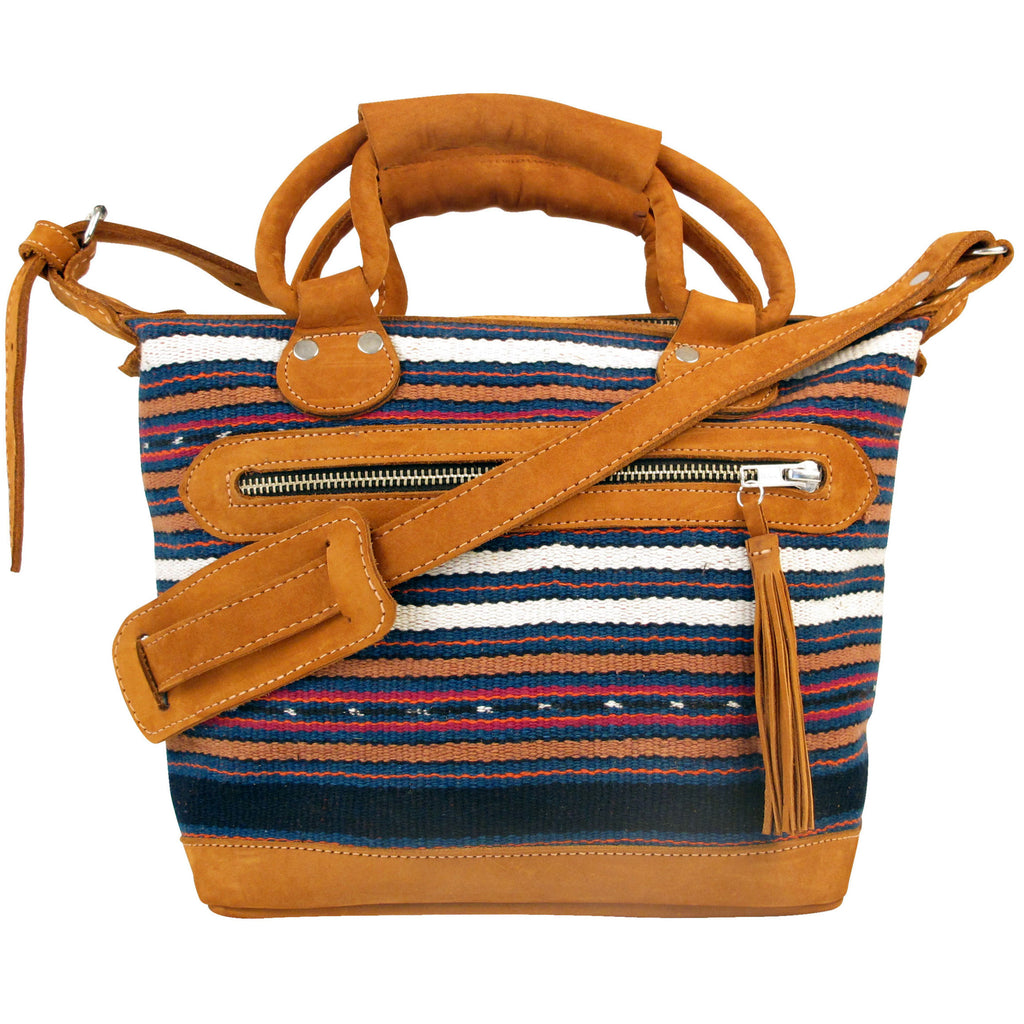 Solola Perraje Mini Maletta Ralph Stripe
Sold Out
One of a kind - Solola Perraje Corte with Suede Trim
Made from 100% Guatemalan leather and hand-woven recycled Mayan textiles. Featuring external front zippered pocket with tassel, fabric lined, internal zippered pocket with the option of hand-held straps or shoulder strap.
Origin: This fabric is known as a perraje, or all purpose carrying cloth which men and women use daily. It is hand woven on a backstrap loom in 2 strips and then joined together in the middle with hand embroidery.
Fits: keys, wallet, phone, cosmetics, a kindle or even an SLR camera. Great for compact travelling!