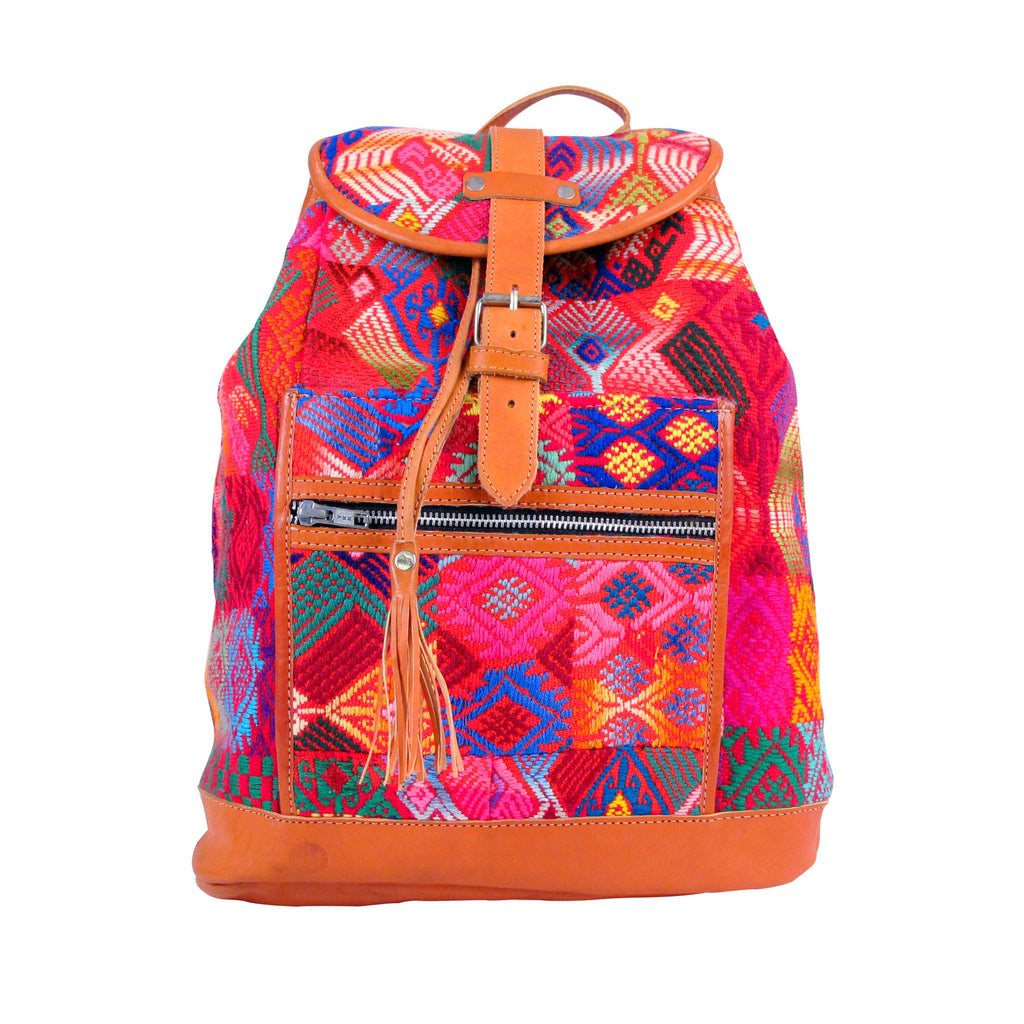 Concepcion Backpack Ruby Brocade
Sold Out
One of a kind - Concepcion Huipil with Tan Leather Trim
Made from 100% Guatemalan leather and hand-woven recycled Mayan textiles. Featuring external front zippered pocket, fabric lined, internal zippered pocket and top draw string closure with tassel ending along with a buckle closure for extra security. Two long adjustable length back straps.
Origin: The name Quetzaltenango in Mayan dialect means land of the quetzal bird, which is also the national fauna of Guatemala. Quetzaltenango is also called Xela (she-la). This skirt or corte is woven from cotton on a foot loom and in times past were traditionally dyed naturally with anil or indigo and in modern times with synthetic dyes. The beautiful soft blue colour is from wear and tear of a Mayan woman of the Guatemalan highlands.
Fits: keys, wallet, phone, cosmetics, laptop/books/notepad/water bottle/gym gear/spare pair of shoes!… the perfect to wander the world.