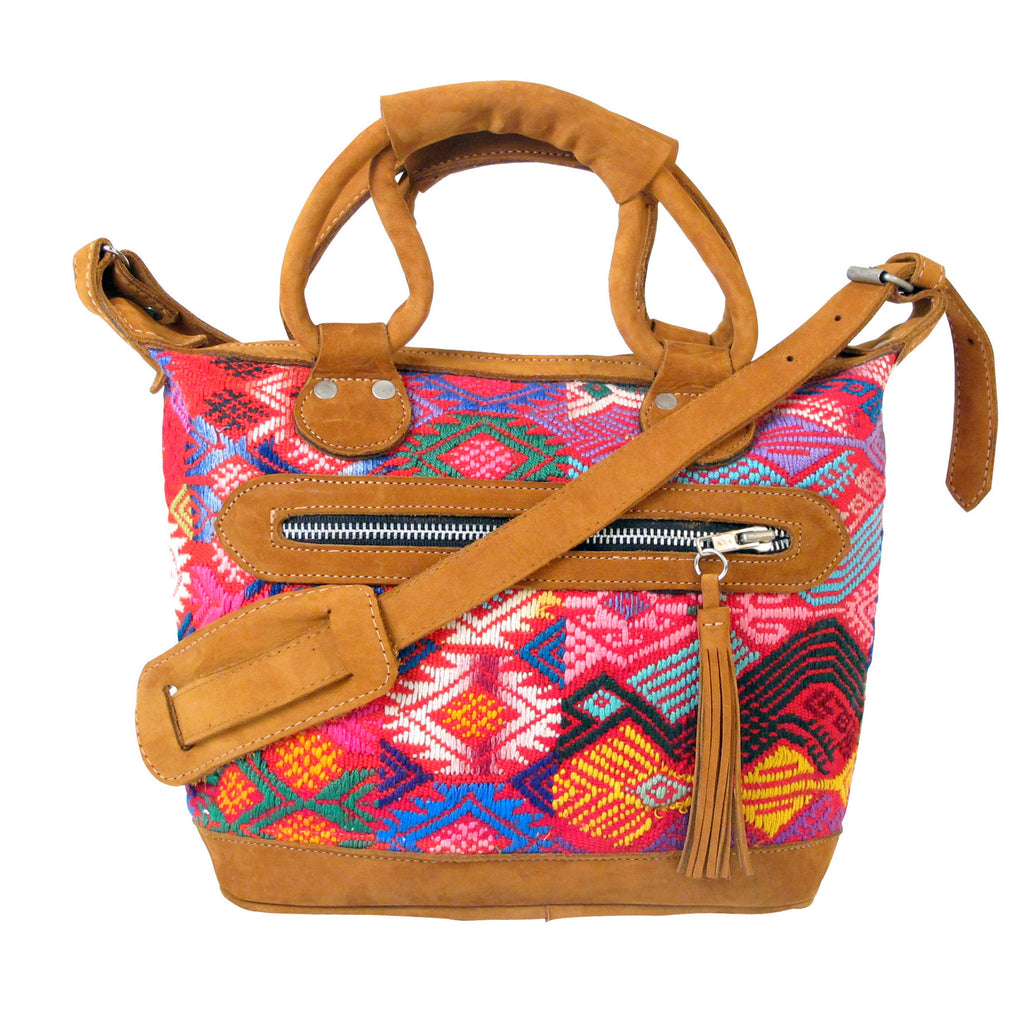 Concepcion Mini Maletta Geo Brocade
Sold Out
One of a kind - Concepcion Guipil with Suede Trim
Made from 100% Guatemalan leather and hand-woven recycled Mayan textiles. Featuring external front zippered pocket with tassel, fabric lined, internal zippered pocket with the option of hand-held straps or shoulder strap.
Provenance: Concepcion in the region of Quetzaltenango features a deep red base textile with brocaded motifs in rainbow colours. The brocaded designs feature quetzal birds native trees and plants as well as the distinctive ǃ_Mayan crossǃ_ or the 4 diamonds of North, South, East and West.
Fits: keys, wallet, phone, cosmetics, a kindle or even an SLR camera. Great for compact travelling!