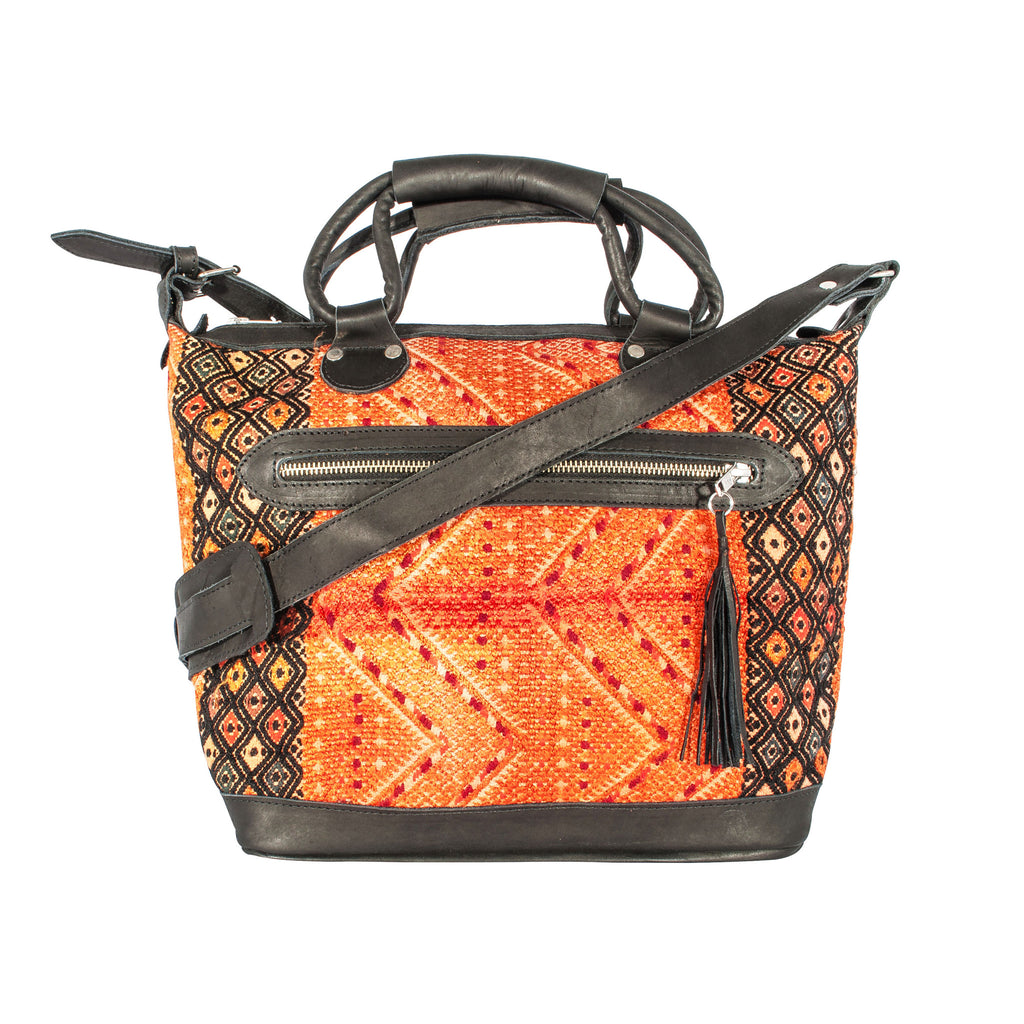 Nahuala Maletta Golden Dawn
Sold Out
One of a kind - Nahuala Huipil with Black Leather
Made from 100% Guatemalan leather and hand-woven recycled Maya textiles. External front zippered pocket with tassel, fabric lined with 2 internal pockets (1 zippered, 1 unzippered) with hand-held straps and shoulder strap.
Provenance: The Nahuala is known for their bright and geometric brocading which often looks cross-stitched. The spirals represent the levels of reincarnation that the Mayans believe in. The squares and diamonds represent the 4 cardinal directions of East, West (where the sun sets and rises) and North, South (magnetic poles). The feathered serpent quetzcoatl also features on many designs.

Fits: keys, wallet, phone, cosmetics, a kindle/SLR camera/ipad/netbook computer/notepad/water bottle… perfect for everyday use.