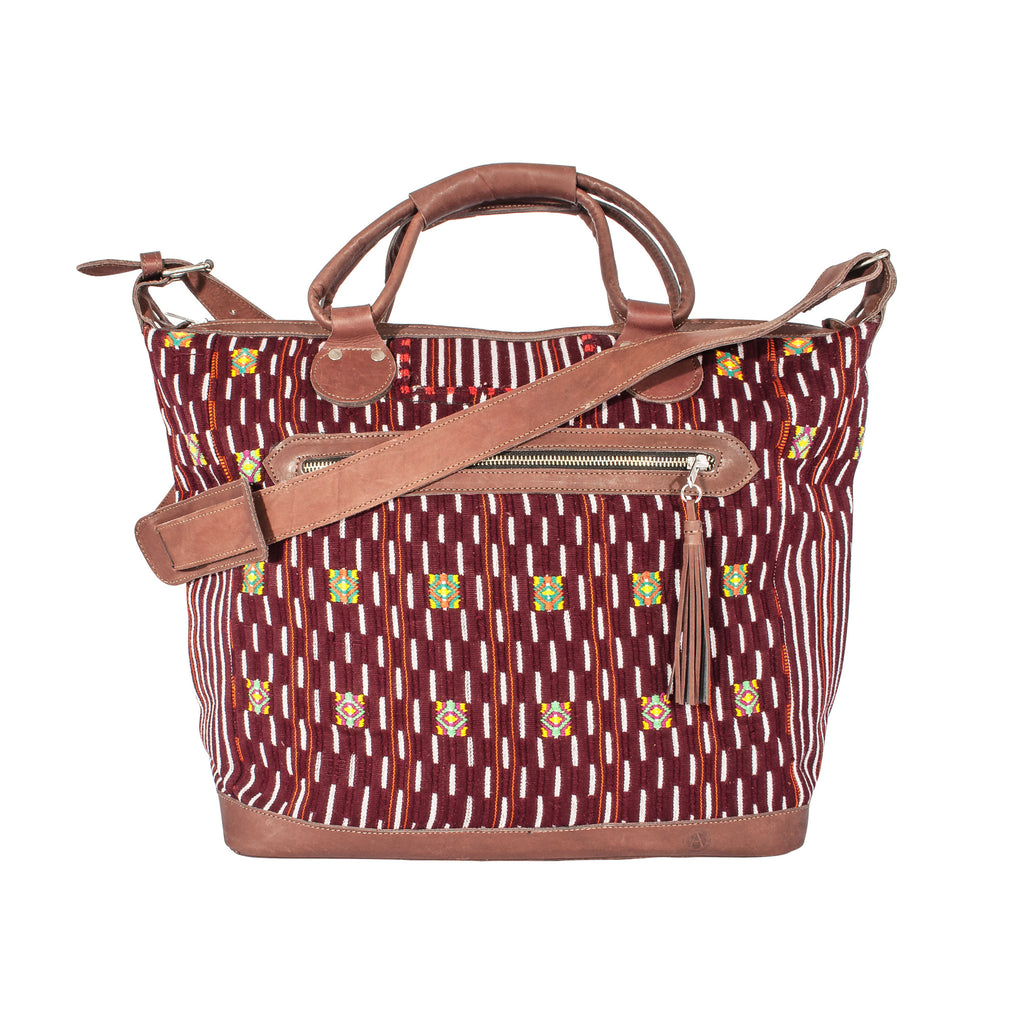 Colotenango Grande Maletta Chocolate Chequers
$239.00
One of a kind - Colotenango Huipil with Chocolate Leather Trim
Made from 100% Guatemalan leather and hand-woven recycled Mayan textiles. Featuring external front zippered pocket with tassel, fabric lined, 2 internal pockets (1 zippered, 1 unzippered) with the option of hand-held straps or shoulder strap.
Provenance: This region is known for the use of stripes of white with with deep chocolate and red earth colours. Sometimes you may see embroidered collars such as with this bag and brocading in various colours. 
Fits: keys, wallet, phone, cosmetics, laptop/books/notepad/water bottle/gym gear/spare pair of shoes!... perfect if you like to carry the world in your bag or think you're Mary Poppins.