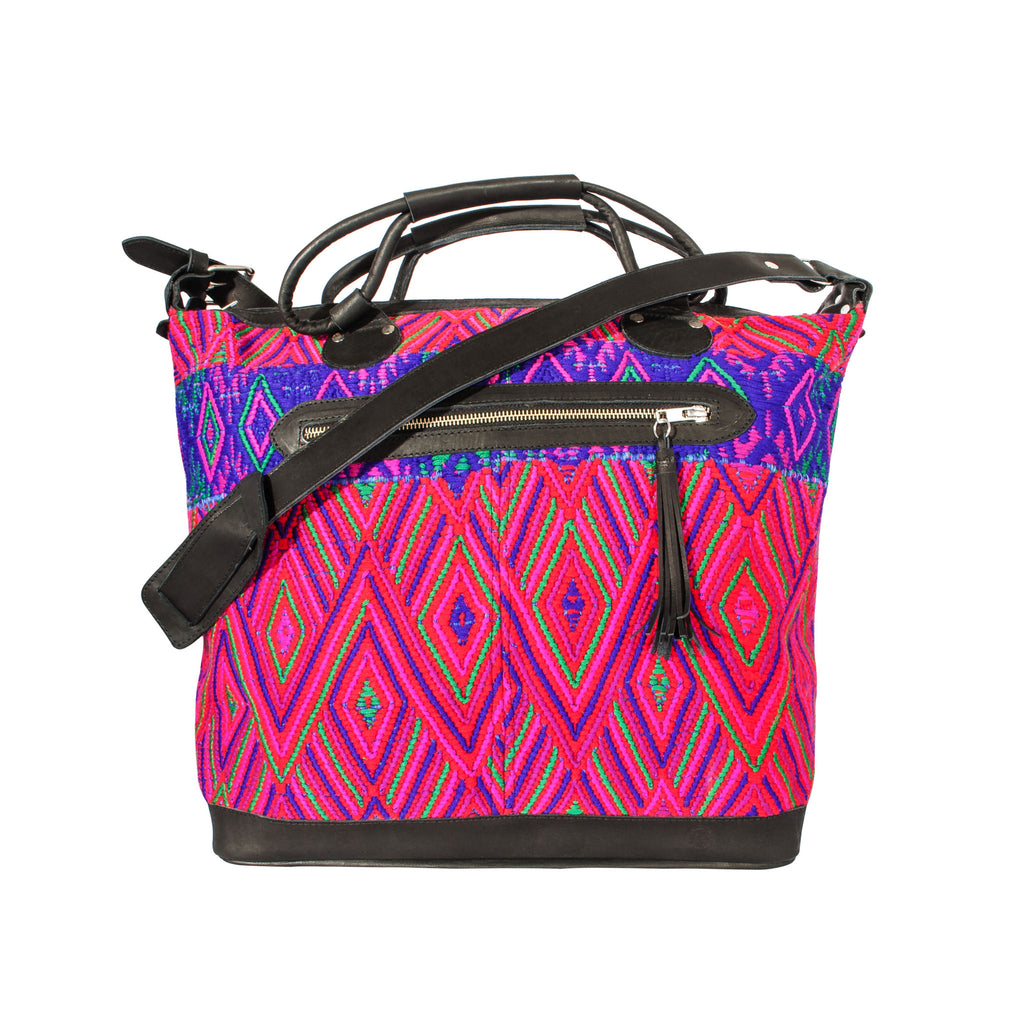 Santa Maria Grande Maletta Shocking Pink
$249.00
One of a kind - Santa Maria Guipil with Black Leather Trim
Made from 100% Guatemalan leather and hand-woven recycled Mayan textiles. Featuring external front zippered pocket with tassel, fabric lined, 2 internal pockets (1 zippered, 1 unzippered) with the option of hand-held straps or shoulder strap.
Provenance: These diamonds have 4 elements to them and represent the centre of flowers with the rays coming out being the petals. This region's textiles are some of the most vibrant and festive of Guatemala! 

Fits: keys, wallet, phone, cosmetics, laptop/books/notepad/water bottle/gym gear/spare pair of shoes!... perfect if you like to carry the world in your bag or think youǃre Mary Poppins.