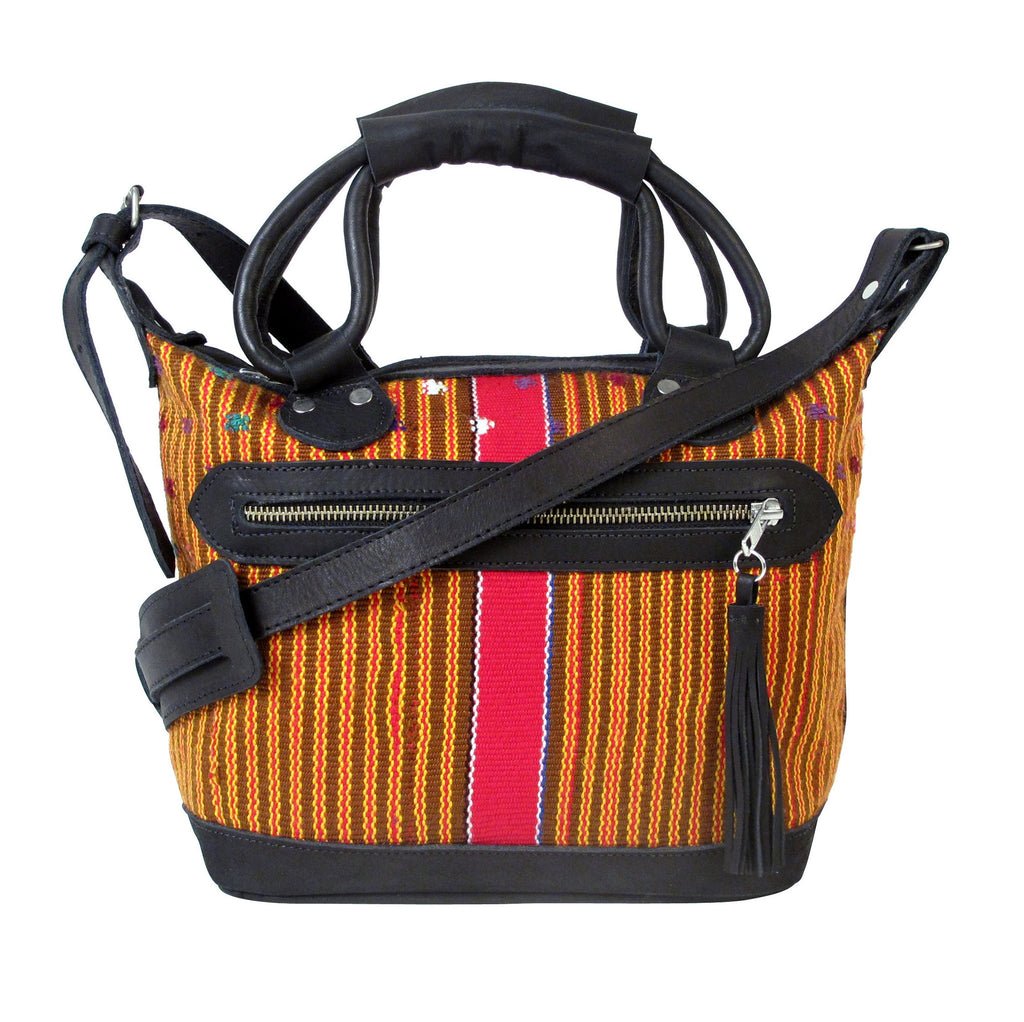 Chimaltenango Mini Maletta Vintage Stripes
$139.00 $279.00
One of a kind - Chimaltenango Guipil with Black Leather Trim
Made from 100% Guatemalan leather and hand-woven recycled Mayan textiles. Featuring external front zippered pocket with tassel, fabric lined, internal zippered pocket with the option of hand-held straps or shoulder strap.
Provenance: The weaving from Tecpan in Chimaltenango (just outside of Guatemala City) generally has a preppy base stripe of chocolate, red, yellow and white overlaid with varying brocaded symbols of birds, maize diamonds and the ancient mayan key symbol. 
Fits: keys, wallet, phone, cosmetics, a kindle or even an SLR camera. Great for compact travelling!