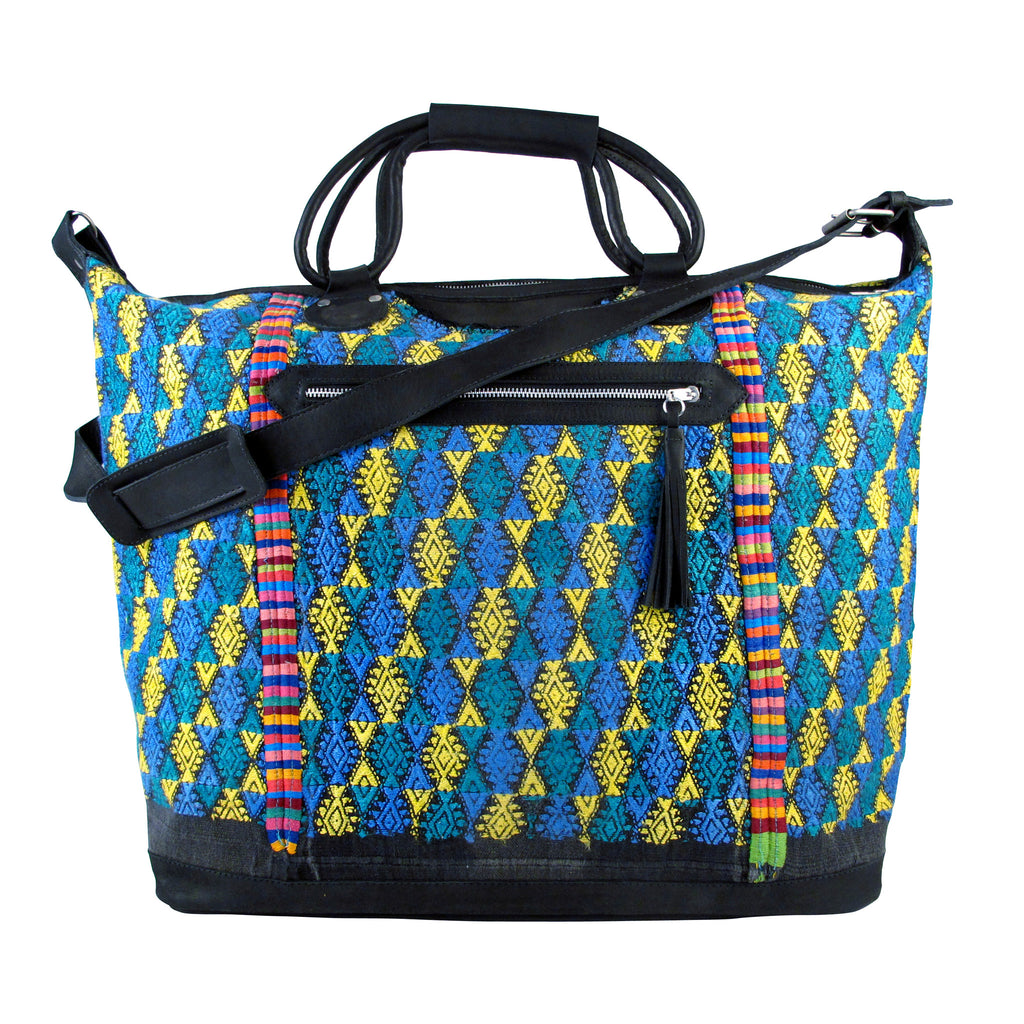 Coban Weekender Yellow Turquoise
$249.00 $399.00
One of a kind - Coban Guipil and Black Leather Trim
Made from 100% Guatemalan leather and hand-woven recycled Mayan textiles. Featuring external front zippered pocket with tassel, fabric lined, 2 internal pockets (1 zippered, 1 unzippered) with the option of hand-held straps or shoulder strap.
Provenance: Coban is a region to the North of Guatemala where due to the hotter climate lighter hand woven cotton fabrics are used for guipils (tops) and sometimes like a gauze. Your bag features some of the traditional motifs from this area including flowers, deer and other animals native to this region.
Fits: Everything but the kitchen sink! Or everything youll need for a weekend or up to 1 week of travelĶ.or more! Itll even fit a couple of pairs of shoes. Or use it for your gym/dance gear and even your yoga mat!