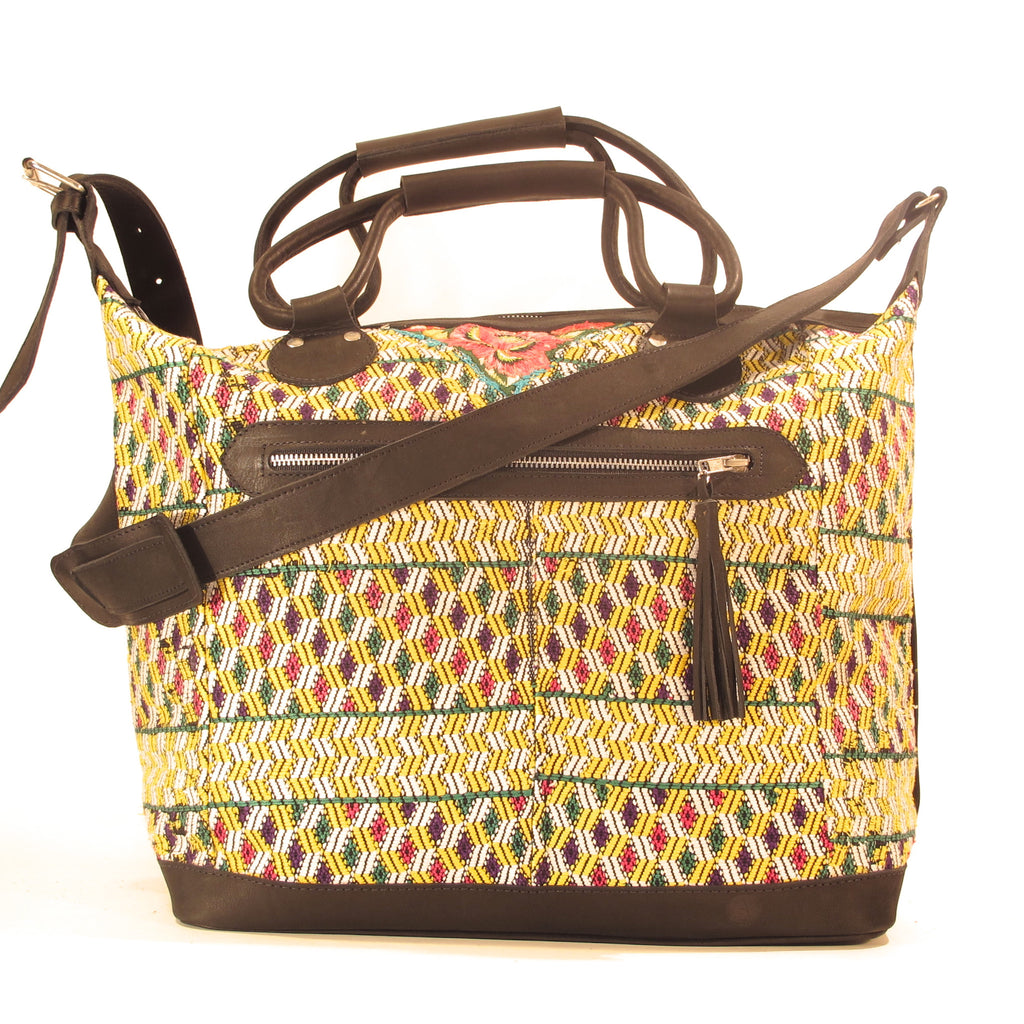 Almolonga Grande Maletta Yellow + White
$199.00 $359.00
One of a kind - Almolonga Guipil and Black Leather Trim
Made from 100% Guatemalan leather and hand-woven recycled Mayan textiles. Featuring external front zippered pocket with tassel, fabric lined, 2 internal pockets (1 zippered, 1 unzippered) with the option of hand-held straps or shoulder strap.
Provenance: The long zig zags signify the Mayan sacred animal, the snake. The snake represents a connection to the earth and reproduction as it has the ability to shed it's skin and be 'reborn'. The dots signify corn kernels, which are important to Mayans as humans were created from corn.

Fits: keys, wallet, phone, cosmetics, laptop/books/notepad/water bottle/gym gear/spare pair of shoes!... perfect if you like to carry the world in your bag or think you're Mary Popins.