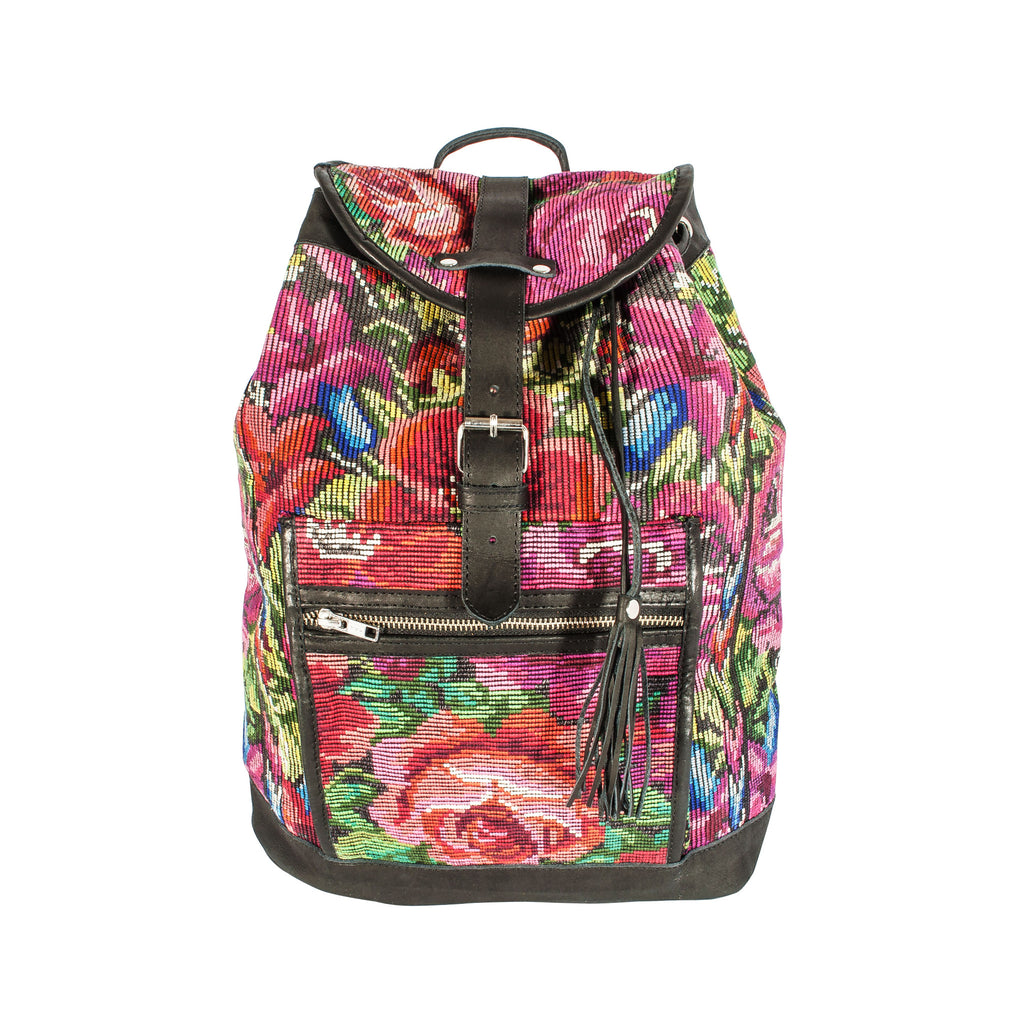 Chi Chi Backpack Blue Rose
$249.00
One of a kind - Chi Chi Huipil with Black Leather Trim
Made from 100% Guatemalan leather and hand-woven recycled Mayan textiles. Featuring external front zippered pocket, fabric lined, internal zippered pocket and top draw string closure with tassel ending along with a buckle closure for extra security. Two long adjustable length back straps. 
Origin: Hand loomed onto black cotton these wildly coloured huipils depict zig-zag volcano and mountain scapes. Also commonly loomed into the weave are the double headed eagle, people, diamond shapes depicting maize and beautiful flowers especially the rose. 
Fits: keys, wallet, phone, cosmetics, laptop/books/notepad/water bottle/gym gear/spare pair of shoes!… the perfect bag to wander the world.