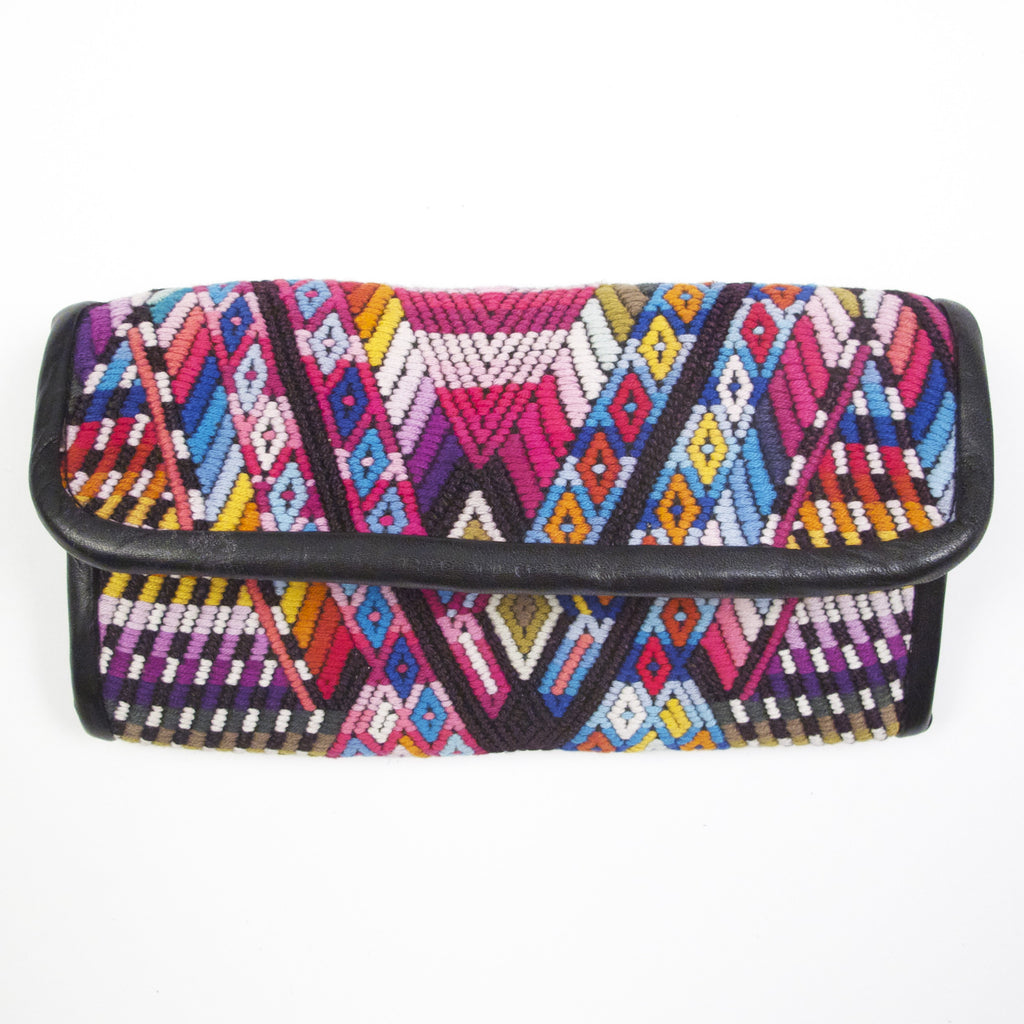 Chi Chi Wallet Blue Volcano
Sold Out
One of a kind - Chi Chi Wallet with Black Leather Trim
Made from 100% Guatemalan leather and hand-woven recycled Mayan textiles. Features 6 card slots and an ID window along with multiple other compartments for receipts and notes. There is an internal zippered coin compartment and a separate zippered compartment at the back, handy for storing alternative currencies or a key. The wristlet enables conversion to a slim line hold-all clutch bag for evening.
Provenance: Generally hand loomed onto black cotton these wildly coloured huipils depict geometric volcano and mountain scapes with small diamonds representing corn kernels. Another popular motif is finely brocaded flowers.

Fits: 7 cards (including ID/photos), Coins, snugly fits an iPhone behind the internal coin compartment, a whole range of receipts, a slim lip balm into the back pocket and you can even clip your keys onto the ring when you're not using the removable wrist strap!