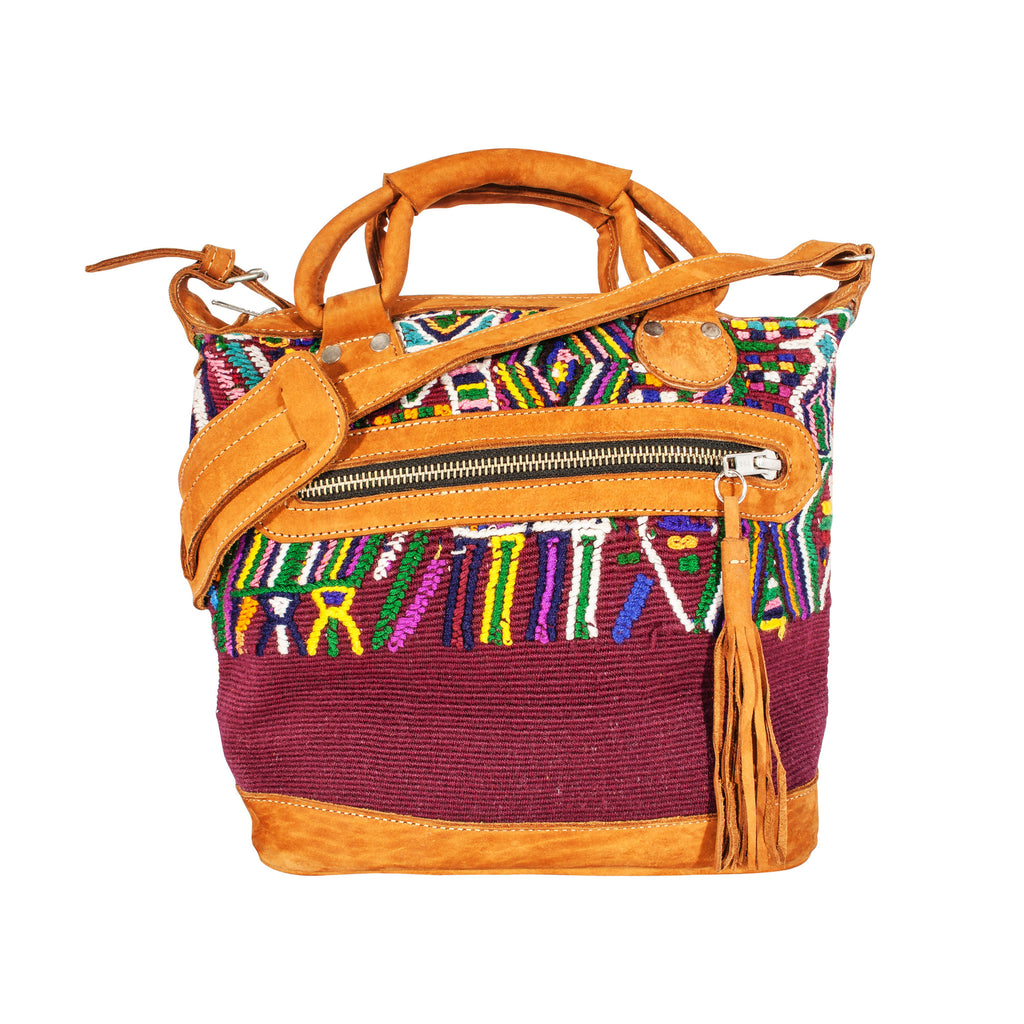 Nevaj Mini Maletta Burgundy Quetzal
$279.00
One of a kind - Nevaj Huipil Blouse with Suede Trim
Made from 100% Guatemalan leather and hand-woven recycled Mayan textiles. Featuring external front zippered pocket with tassel, fabric lined, internal zippered pocket with the option of hand-held straps or shoulder strap.
Provenance: The Nevaj Guipil and costume is bold bright and has a playful childlike style of brocading. Animals, birds, mythical creatures and other figures are brocaded in big line-like contrasting colours often with glittery threads woven through.  
Fits: keys, wallet, phone, cosmetics, a kindle or even an SLR camera. Great for compact travelling!