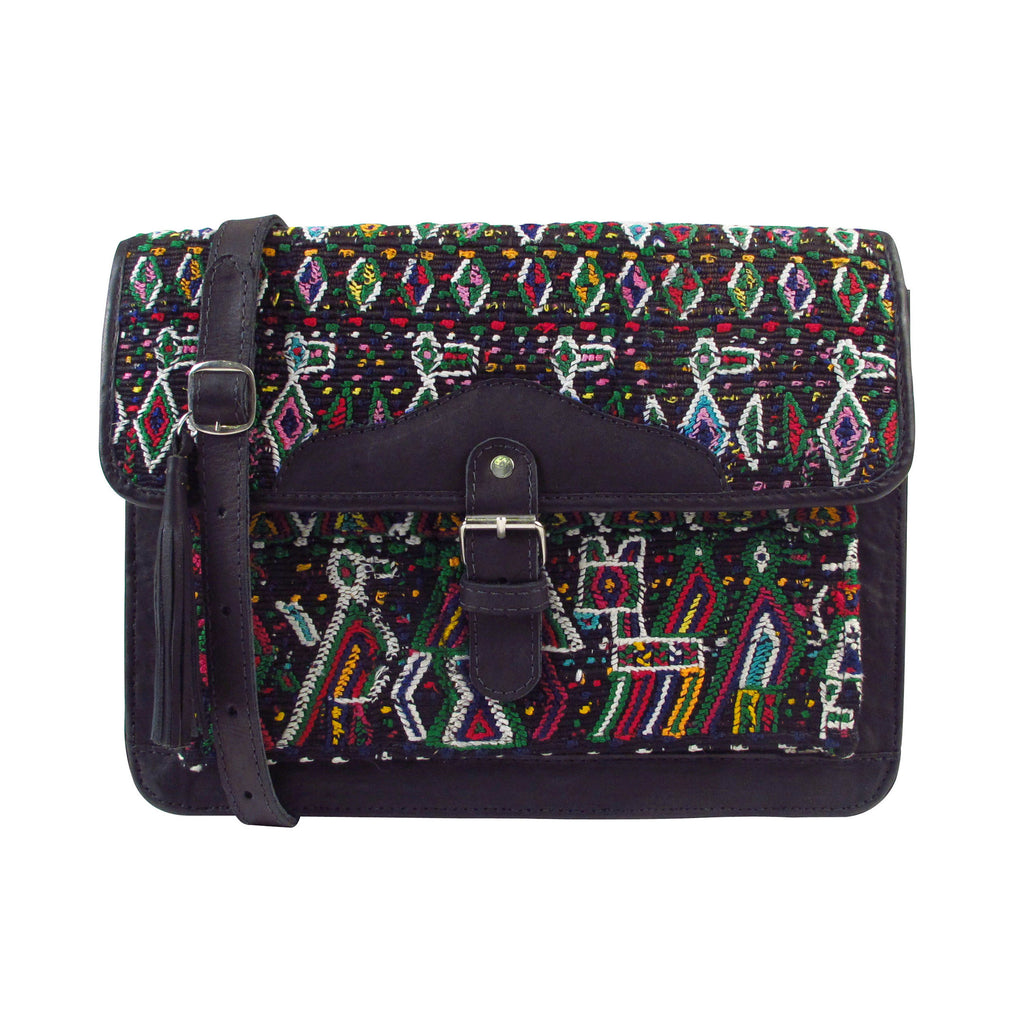 Nevaj Satchel Little Chick
Sold Out
One of a kind - Nevaj Huipil with Black Leather Trim

Made from 100% Guatemalan leather and hand-woven recycled Mayan textiles. It features leather trimming, 2 interior compartments separated by another zippered document compartment, a fabric-lined front pocket (perfect for phone or pens), adjustable length strap and metal buckle closure.

Provenance: The Nevaj Guipil and costume is bold bright and has a playful childlike style of brocading. Animals, birds, mythical creatures and other figures are brocaded in big line-like contrasting colours often with glittery threads woven through. The Nevaj women wear a fabulous woven braid in their hair which is topped with bright large pom poms!

Fits: Keys, wallet, phone, ipod a small netbook/notepad/kindle. Great when youre on the run.