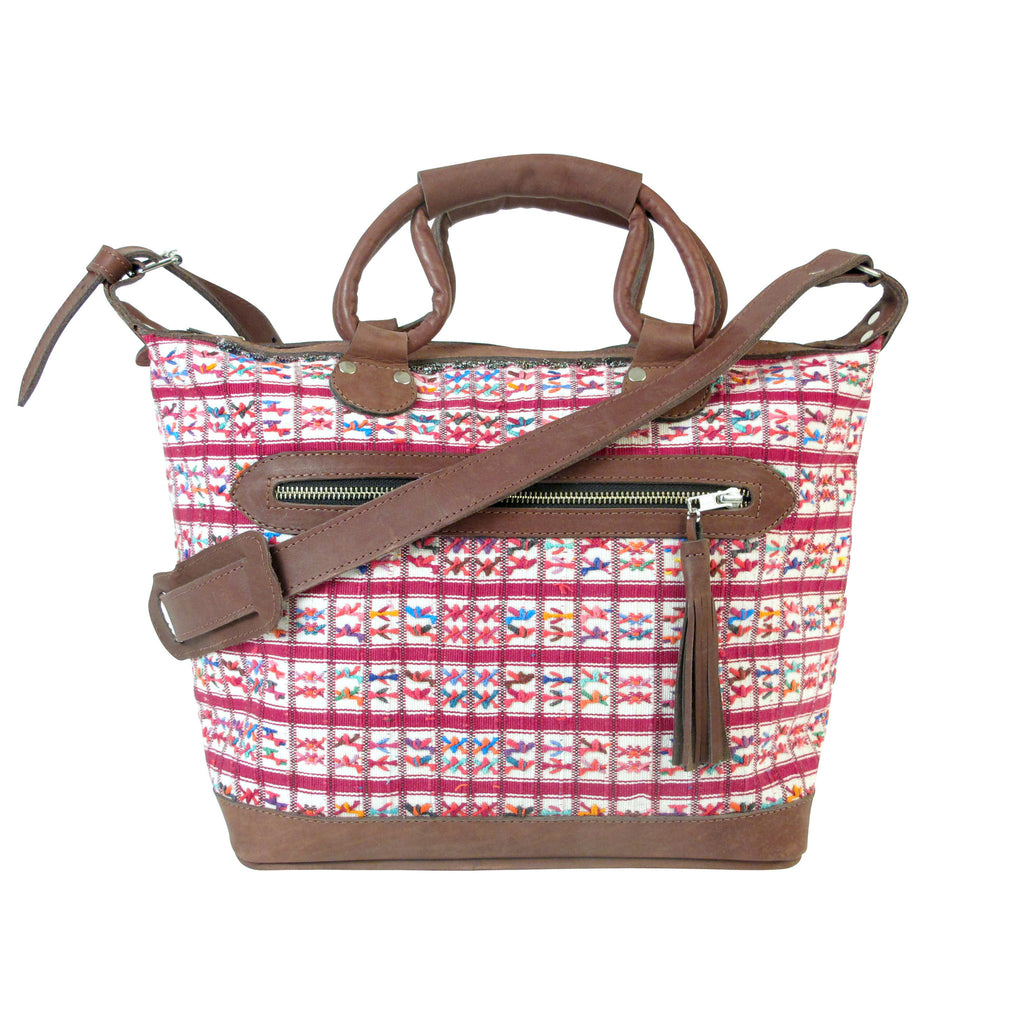 San Lucas Toliman Maletta Burgundy Stripe
Sold Out
One of a kind - San Lucas Toliman with Chocolate Leather

Made from 100% Guatemalan leather and hand-woven recycled Mayan textiles. External front zippered pocket with tassel, fabric lined with 2 internal pockets (1 zippered, 1 unzippered) with hand-held straps and shoulder strap.

Provenance: The brocading on these guipils is usually in greens, blues and purples. The diamond and birds motifs are commonly seen in strips across the front. Their brocading is particularly fine using finer threads and more delicate brocading. 


Fits: keys, wallet, phone, cosmetics, a kindle/SLR camera/ipad/netbook computer/notepad/water bottleĶ perfect for everyday use.