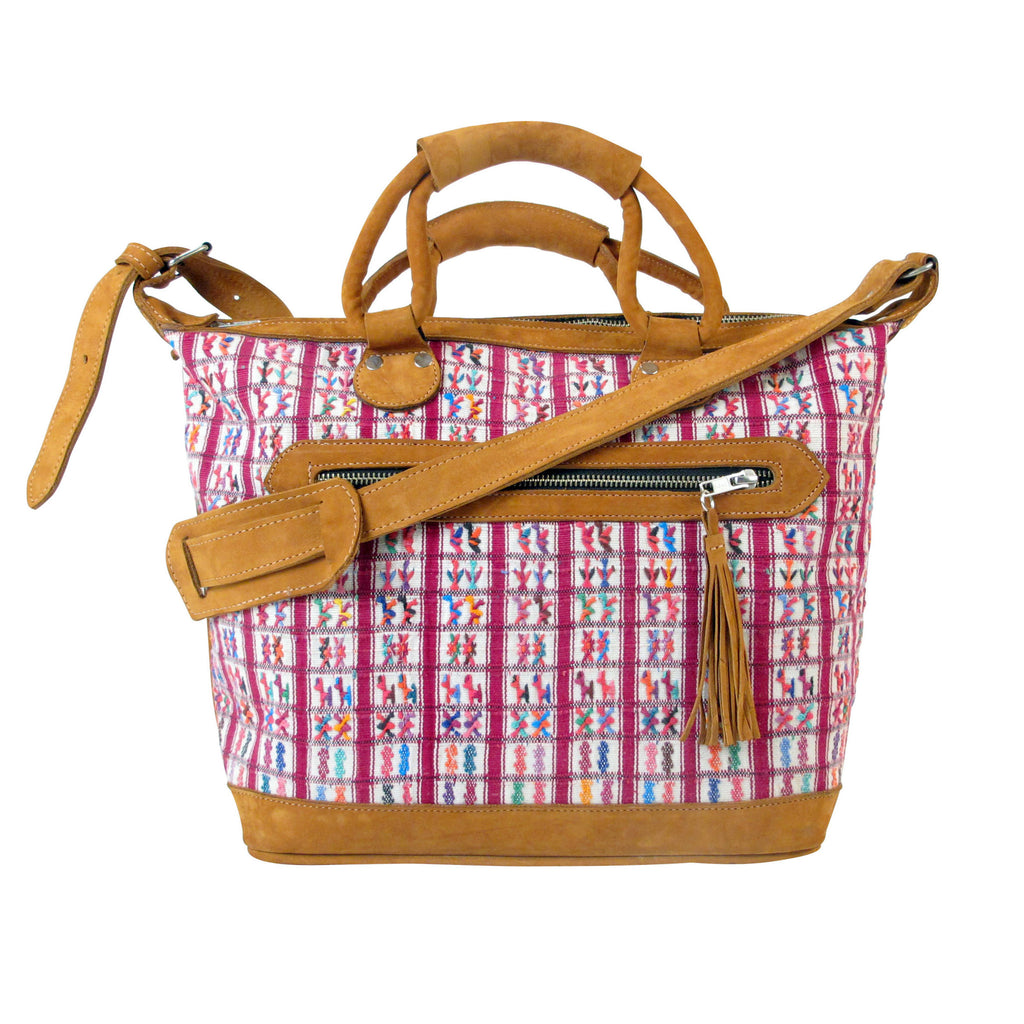 San Lucas Toliman Maletta Burgundy Stripe Suede
Sold Out
One of a kind - San Lucas Toliman Huipil with Suede Trim

Made from 100% Guatemalan leather and hand-woven recycled Mayan textiles. External front zippered pocket with tassel, fabric lined with 2 internal pockets (1 zippered, 1 unzippered) with hand-held straps and shoulder strap.

Provenance: The textiles of San Lucas Toliman are made using a hand backstrap woven fabric often in stripes of red and white, blue and white or black and white. You will see small animals, corn and people brocaded into the fabric framed by the stripes woven into the base cloth. 



Fits: keys, wallet, phone, cosmetics, a kindle/SLR camera/ipad/netbook computer/notepad/water bottleĶ perfect for everyday use.