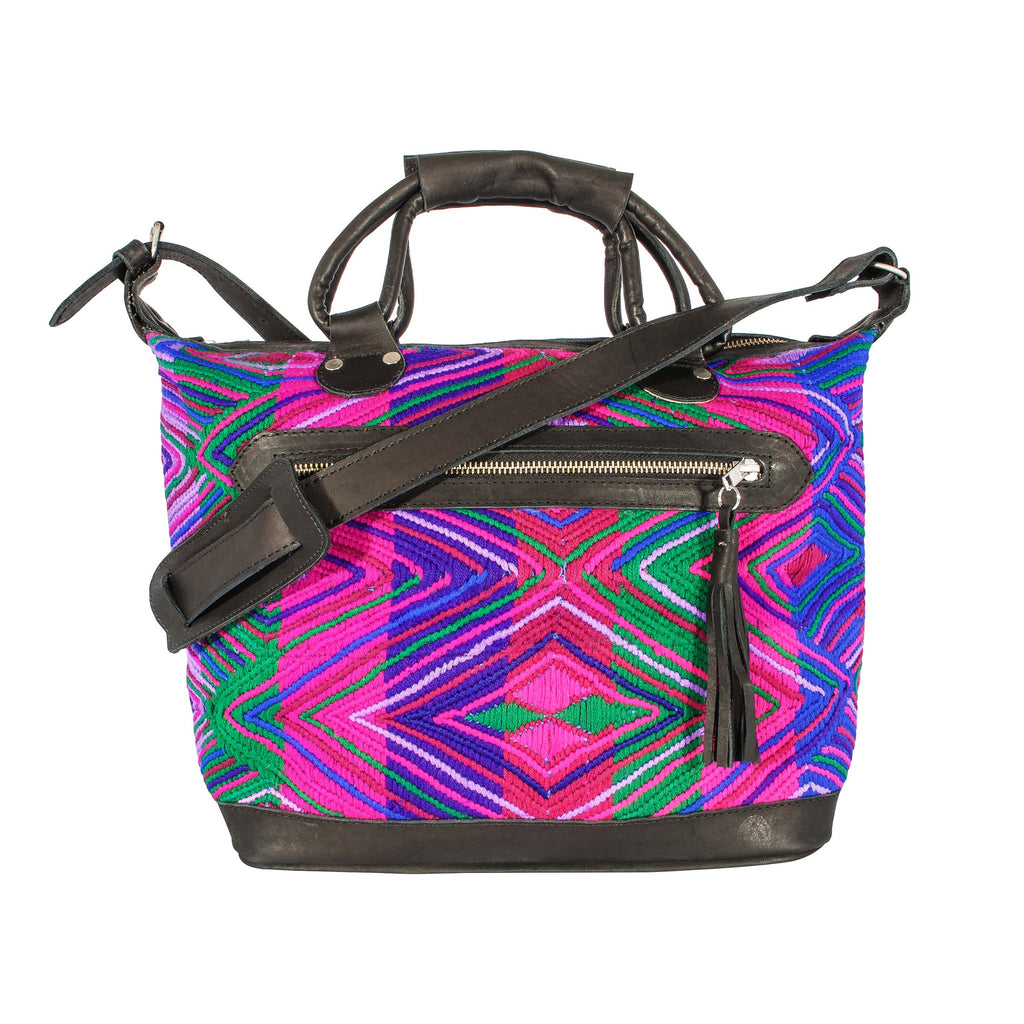 Santa Maria de Jesus Maletta Ultra Violet
Sold Out
One of a kind Handbag - Santa Maria de Jesus Huipil + Black Leather
Made from 100% Guatemalan leather and hand-woven recycled Maya textiles. External front zippered pocket with tassel, fabric lined with 2 internal pockets (1 zippered, 1 unzippered) with hand-held straps and shoulder strap.
Provenance: These diamonds have 4 elements to them and represent the centre of flowers with the rays coming out being the petals. This region's textiles are some of the most vibrant and festive of Guatemala! 

Fits: keys, wallet, phone, cosmetics, a kindle/SLR camera/ipad/netbook computer/notepad/water bottle… perfect for everyday use.