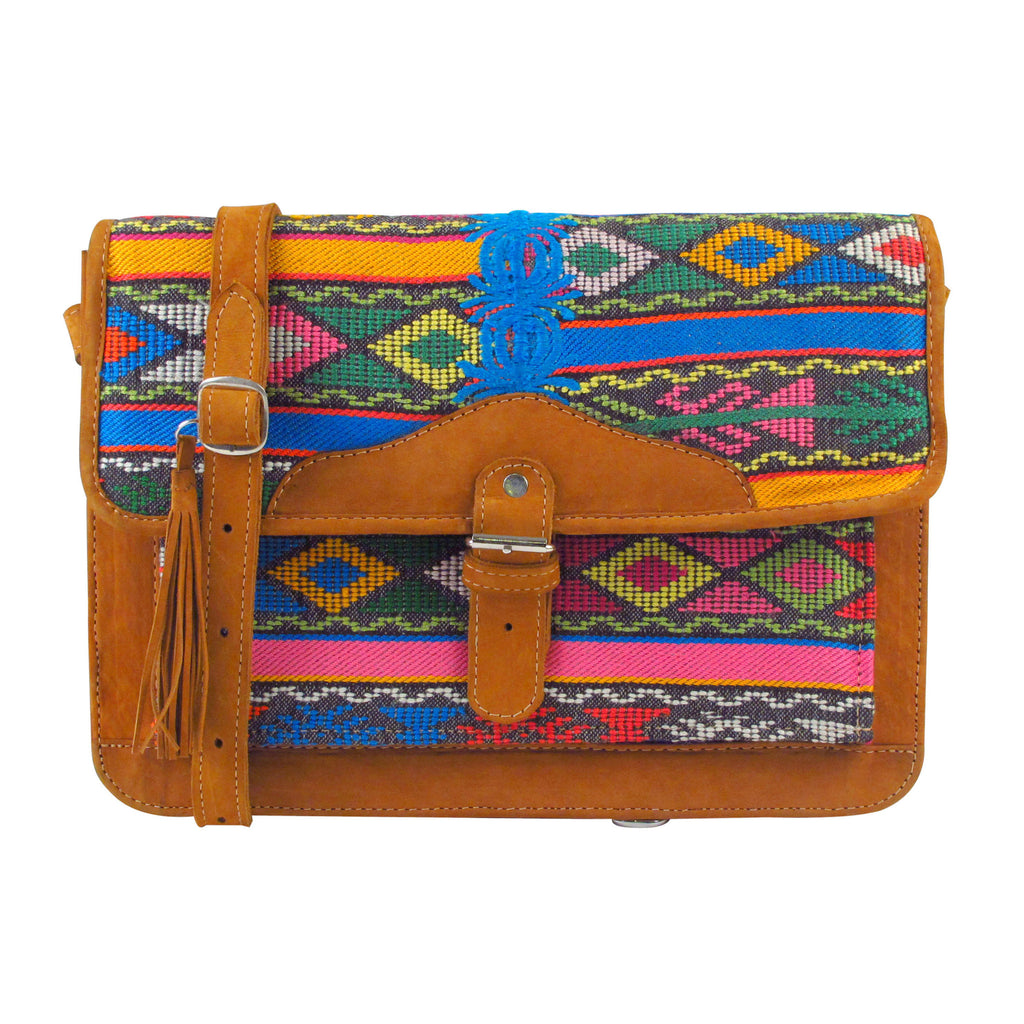 Tzunil Corte Satchel Tribal Dance
Sold Out
One of a kind - Tzunil Corte with Suede Trim

Made from 100% Guatemalan leather and hand-woven recycled Mayan textiles. It features leather trimming, 2 interior compartments separated by another zippered document compartment, a fabric-lined front pocket (perfect for phone or pens), adjustable length strap and metal buckle closure.

Origin: Corte (or skirt fabric) has been hand woven on a large foot loom in 2 pieces which are attached with intricated embroidery. Tzunil Cortes are vibrant and colourful with striped gemetric patterns. 

Fits: Keys, wallet, phone, ipod a small netbook/notepad/kindle. Great when youre on the run.