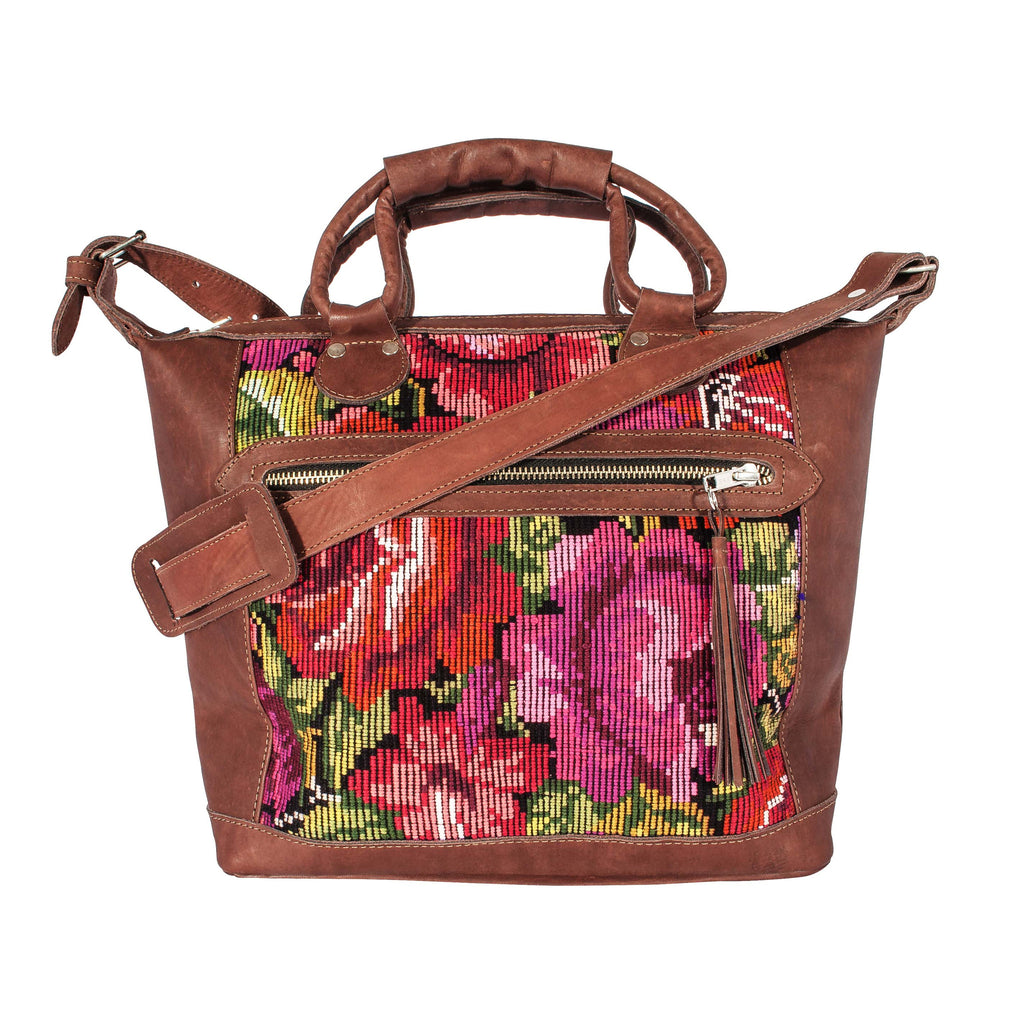 Chi Chi Luxe Maletta Blush Rose
$249.00
One of a kind - Chi Chi Huipil featuring Roses and Chocolate Leather Side Panels
Made from 100% Guatemalan leather and hand-woven recycled Mayan textiles. External front zippered pocket with tassel, fabric lined with 2 internal pockets (1 zippered, 1 unzippered) with hand-held straps and shoulder strap.
Provenance: Generally hand loomed onto black cotton these wildly coloured guipils depict zig-zag volcano and mountain scapes. Also commonly loomed into the weave are the double headed eagle, people, diamond shapes depicting maize and beautiful flowers. The neckline is almost always surrounded by a red zig zag collar showing the rays of the sun.
Fits: keys, wallet, phone, cosmetics, a kindle/SLR camera/ipad/netbook computer/notepad/water bottle… perfect for everyday use.