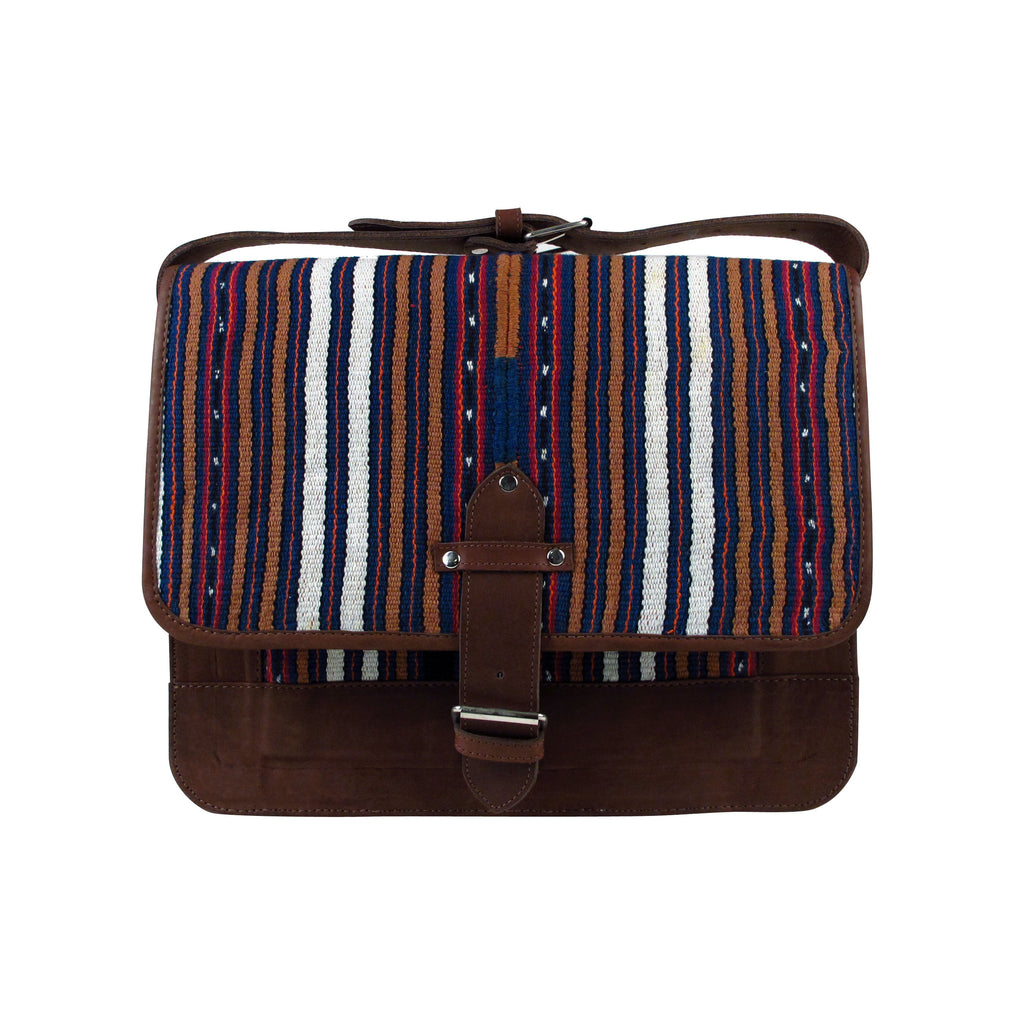 Solola Perraje Man Satchel Almond Navy
$229.00 $339.00
One of a kind - Solola Perraje with Chocolate Leather Trim
Made from 100% Guatemalan leather and hand-woven recycled Mayan textiles. Features 2 large interior compartments separated by another zippered document compartment, a fabric-lined front pocket (perfect for phone or pens), adjustable strap and metal buckle closure.
Provenance: Unknown. This fabric is known as a perraje, or all purpose carrying cloth which men and women use daily. It is hand woven on a backstrap loom in 2 strips and then joined together in the middle with hand embroidery. 
Fits: Wallet, keys, phone, easily fits a mac-book pro 13 or 15 and most other laptops plus room for cords and a notepad/pens.