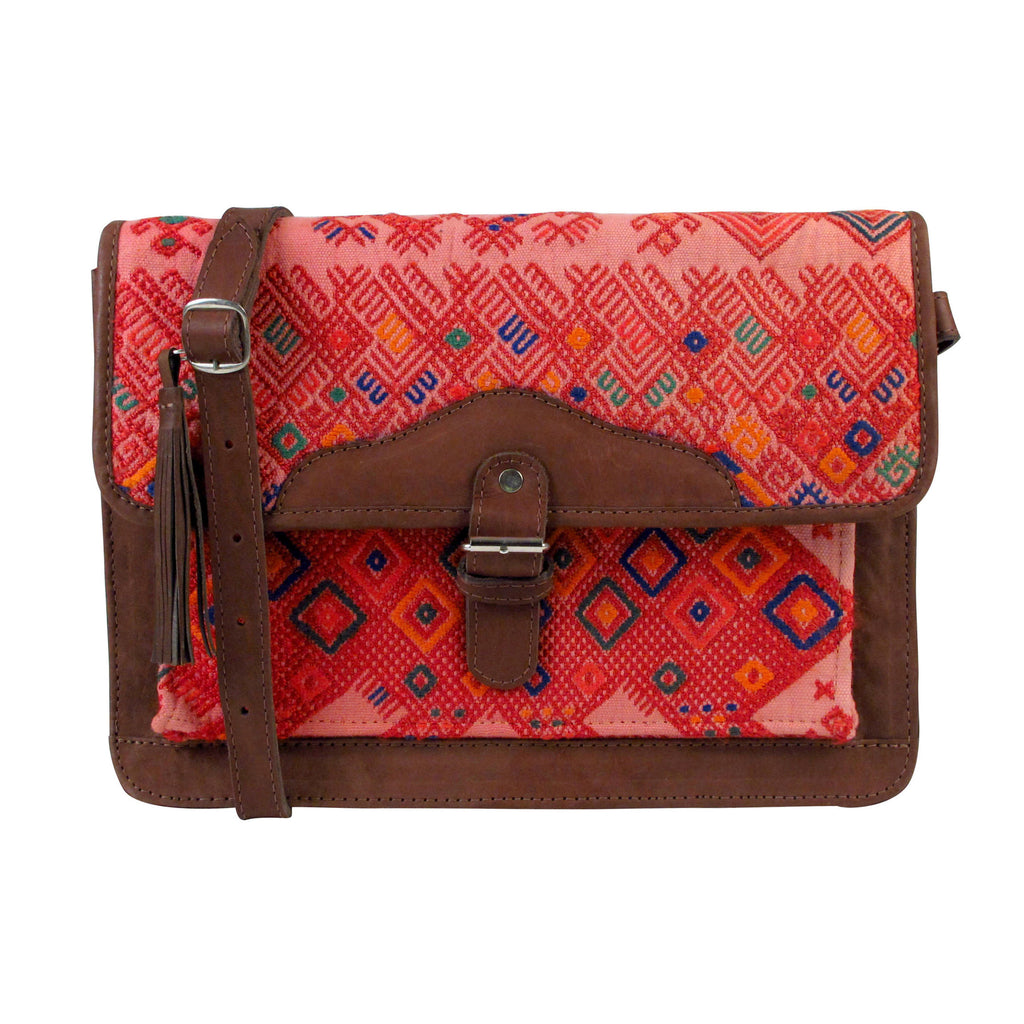 Nahuala Satchel Rust
$263.00 $329.00
One of a kind - Nahuala Huipil with Chocolate Leather Trim
Made from 100% Guatemalan leather and hand-woven recycled Mayan textiles. It features leather trimming, 2 interior compartments separated by another zippered document compartment, a fabric-lined front pocket (perfect for phone or pens), adjustable length strap and metal buckle closure.
Origin: The region of Nahuala is known for their bright and geometric brocading which often looks cross-stitched. The spirals represent the levels of reincarnation that the Mayans believe in. The squares and diamonds represent the 4 cardinal directions of East, West (where the sun sets and rises) and North, South (magnetic poles). The feathered serpent quetzcoatl also features on many designs.
Fits: Keys, wallet, phone, ipod a small netbook/notepad/kindle. Great when youre on the run.